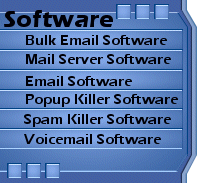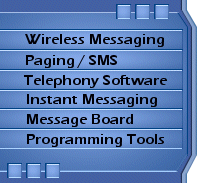 Mail Navigator
A very convenient mail and news client, containing some unique capabilities. message search system enables information searches in the mail archives of the following popular programs: MS Mail, MS News, MS Outlook, Outlook Express, Netscape Messenger, Eudora, Forte Agent, Pegasus Mail, The Bat, Eserv, and also in all popular bases of the Fidonet informations network.
no photo available

MailSweep
allows you to browse your mailbox and view sender, subject, size, priority and header information prior to downloading messages from the server. Other features allow you to delete the selected messages, view messages' bodies, and save messages list to a file for browsing offline.
Advanced Email Attachment Processor
Advanced Attachments Processor (AAP) is a software product designed to extract attachments from mail client message databases and to make an archive of the files extracted. AAP is an universal tool able of processing great variety of file formats.
no photo available

Shy File
Create self-decrypting files carrying your encoded text to be attached to an email, use your browser to decode. These harmless HTML-files can also be uploaded to a website. 1on1 keys, 6144bit, no 'trusted 3rd party', for text and all documents.
no photo available

CovertMail
helps keep your e-mail private. This program is designed to work jointly with Outlook Express. It provides complete privacy and security of your message store, protecting it from anyone who may want to access your correspondence without authorization. Outlook Express (version 5 and higher) lets you create several identities and even password-protect them. However, there are several reasons that make it insufficient: - native Outlook Express password protection is very weak and may be easily cracked; - message store is stored unencrypted, plainly accessible even if an identity password is unknown; - frequently, there is a need to hide the very fact of secret identity's existence, not merely prohibit access to it.
Advanced Email Verifier
your powerful solution for the standard "message delivery error." When some Internet users move from one service provider to another, they do not take their e-mail addresses along with them. Users who lost their e-mail accounts may not notify you of their loss.
no photo available

SeeMail Pro
a program that gives you the chance to check large emails in your mailbox and delete them before you download, read, save or print the important ones. It does not matter how many mails you have in your mailbox, you can read the last one before having to download all in front of it. SeeMail gives you IMAP-like functionality on a POP3 mailserver.
no photo available

JBMail
a small, robust mail client designed to give speedy access to multiple mailboxes; it's great for cleaning mail. Supports standard POP3 and SMTP for sending and receiving. Unlike other e-mail clients, JBMail is compact and designed specifically to give quick access to multiple mailboxes with minimal setup. All mail is manipulated directly on the server and no mail is stored on disk, resulting in extremely fast access with minimal configuration.